Wednesday, September 18, 2013
MUSIC
John Lennon, Louis Armstrong, Frank Zappa for Radio 4 music podcasts
Published Wednesday,
Sep 18 2013, 13:55 BST
By Mayer Nissim
BBC Radio 4 has launched a new weekly music podcast featuring programmes from its archives.
The shows will include classic interviews and new perspectives on artists and genres and will be introduced by Mastertapes and Front Row presenter John Wilson.
Wilson said: "I don't think people realise what a wealth of music-related programmes there are on Radio 4.
"We have an audience that has grown up with great music, whether it be The Beatles, Patti Smith, Neil Young, dance music, soul or hip-hop, and they're passionately interested in not just the music but the stories behind it."
He added: "If there's one thing we like almost as much as listening to music it's talking about it.
"I'm hoping that these podcasts will be listened to not only by Radio 4 listeners, but by those music fans who habitually listen to music radio."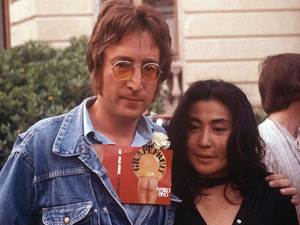 John Lennon and Yoko Ono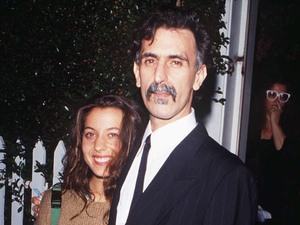 Frank Zappa and daughter Moon Unit Zappa
The first three months of the show include an in-depth interview with John Lennon from 1970, a look through Louis Armstrong's personal tape collection and Germaine Greer's personal take on Frank Zappa.
Controller of Radio 4 Gwyneth Williams said: "Over the years Radio 4 has broadcast an extraordinary range of inspiring music programmes, and I'm delighted that this new music podcast will give listeners the chance to discover and revisit these often memorable moments in music broadcasting history.
"I am keen to use opportunities like this to bring some of the treasures from the Radio 4 archive to light for people to enjoy anew, and I am pleased that this new music podcast will be joining the Cultural Exchange collection and the likes of the Alastair Cooke archive in Radio 4's expanded online offering."
John Lennon, Louis Armstrong, Frank Zappa for Radio 4 music podcast
Reviewed by
Klemen Hlupič
on
08:35
Rating: